My mind likes systems. Systems serve as shortcuts to answers. They allow for more efficient use of mental energy. If you work out a problem once, you can apply that logic to similar problems. You've created a system so that you don't have to think through the same problem again.
I grew up watching and rewatching the movie My Blue Heaven. This probably wasn't an appropriate movie for a child, but I appreciate the parents for trusting me to have a sense of humor at such a young age. There's a scene where nerdy FBI agent Barney Coopersmith's wife is leaving him for a minor league pitcher, her main gripe with Barney being that he's boring, that "he has a system for everything."
"Look at how you eat pancakes."
"What's wrong with the way I eat pancakes?"
"How does he eat pancakes?"
"He has a system for eating pancakes."
"So that the bottom pancake gets as much syrup as the top one."
With sincere disgust: "He has a system for everything."
Brilliant.
Categorizing perfume is a system. It's a shortcut that helps you narrow in, automating your focus and giving context that can be used to make meaning of what you're smelling. Categorization can be used to help you find perfume and zero in on a facet you are interested in at a given moment.
Looking back, I've gravitated to this method of discovery without realizing it. Over the course of the few years I've been exploring fragrances, I have often become fascinated with one ingredient or category and then tested or bought everything I can within that category or that features that ingredient. Chypres, resins, synthetic and then natural musks, irises, real ouds, attars, roses, natural ambergris, and, recently, patchouli.
It's a good way to explore because there's a reference point for comparison and you can rapidly develop your understanding of an ingredient or a classic fragrance structure.
But, there's a potential pitfall. I've also used this system to dismiss whole categories of perfume. I threw away aquatics. I refused to have an open mind about anything that mentioned an aquatic aspect. And I likely missed a lot of good stuff in the process.
Rewind… when I was in high school, I wanted to wear a cologne that had a strong smell and would get me attention. Actually, this desire probably began before high school. But once I started working at CVS when I was 16, I had the access and resources to attempt to achieve this goal. I acquired a bottle of Armani Acqua di Gio. And did I ever hate it. It was that smell – the smell that you smelled when Mr. Self-Gratification walked by you at the mall and left a wake of synthetic oceanic virility. It was the smell of the guy that, in college, went to a club and had no problem joking and dancing and, despite his dancing being shit, he did it with no embarrassment. How I wished I had the ability to overcome my inhibitions and be that guy and wear this fragrance and be happy.
Now, I have to say that I'm proud of my instincts knowing that I could never pull off a fragrance like this, and, maybe more importantly, that I actually don't want to be able to pull off a fragrance like this because a fragrance like this represents toxic masculinity in every way, a personality that I simply despise.
I wonder where that bottle of Acqua di Gio is. It must be almost full. I probably only wore it three times because it was simply embarrassing to wear.
(I should say here that if you like this stuff, by all means, go with it. I'm disgusted by the stuff, but I'm sure you're disgusted by stuff I love. Let's celebrate our different perspectives!)
Maybe 10 years ago I got a Sephora sampler kit – one of the ones with the coupon for a full bottle. It had an Acqua di Gio sample. The same kit still includes Acqua di Gio to this day. I honestly can't understand how there are enough people in the world who keep buying this stuff and dousing themselves in it, clogging up mall ventilation systems with their misogyny. I sprayed it from that vial when I got it in the Sephora kit and it was the same thing. Just gross. Messy hair gel. One ear ring. Nautica t-shirt tucked into jeans.
This stuff ruined aquatics for me. Calone is evil. When I started exploring fragrances, aquatics were the single genre that I simply refused to explore. I wanted nothing to do with anything that was faintly reminiscent of Acqua di Gio.
Kerosene Walk the Sea came out, and I wrote it off after a quick sniff on a blotter. Aquatic. Move on. (I have since gotten myself a bottle of it – it is quite wonderful!).
Two things turned the tide (yup) for me on aquatics.
As seasons changed from 2018 to 2019, in the depths of early 2019's winter, I began to desire what most people consider warm weather fragrances. As much as I love wearing a heavy amber or vanilla or other heavy thing in winter, at some point I begin to want to use fragrance as my hope for spring. Aquatics offer a brightness that I have found can boost my spirit in cold weather.
The more important part of this evolution, though, I think is derived in my exploration and fascination with ambergris. I think I need to do a whole different post on that process, so I will simply say here that exploring many different perfumes featuring either (or both) natural and synthetic ambergris gave me the opportunity to very slowly experience the idea of aquatics in an entirely different and calone-free way.
I will give mention here to Strangelove NYC silencethesea, Art de Parfum Encore Une Fois, Areej Le Dore Baikal Gris, Brooklyn Perfume Company Ambergris, and Tauer L'Eau. I wouldn't call any of these aquatic – a small list of aquatics I like is down below – but these helped bridge the gap for me.
Last week, I tested The Vagabond Prince Land of Warriors. It's not a new perfume, but this line is minimally distributed in the US. I recently got a sample and did a full wearing.
Land of Warriors is classified as a leather. Within 10 minutes, I came to have one fragrance similarity fixed in my mind: Roja Parfums Oceania. The notes listed for Land of Warriors look a lot like Creed Green Irish Tweed. I can see those being related. But my nose is telling me that the ingredients, at least those most powerful, are shared with Oceania.
I love Oceania. It gets close to narcissist aquatic, but holds back just enough to be really good. It has Roja's deft blending with simply delicious citrus and soft, beautiful, captivating, silky white florals. I love Roja's signature, and am, after experiencing Oceania and considering my dislike of this kind of aquatic, sure that it can make anything wonderful.
Land of Warriors is far less 90s aquatic. It's narcissist aquatic with only 10% narcissist and maybe 20% aquatic. It has a quality to it that will make people nearby know you are wearing a fragrance. But it is also niche-interesting. It's long lasting. I applied it at 7a, and it was still there, albeit somewhat close to the skin, at 153p.
The connection to Green Irish Tweed is, I think, violet leaf. It's really interesting how a floral note with a vegetal aspect can end up conveying water.
If I had found this stuff when I was in high school, instead of Acqua di Gio, maybe I'd be a different person now.
Land of Warriors is on my buy list. I now have a bunch of other fragrances that could be classified as aquatic. I could easily have continued dismissing many fragrances that I have come to really enjoy, and missed experiences that were made better by wearing these fragrances.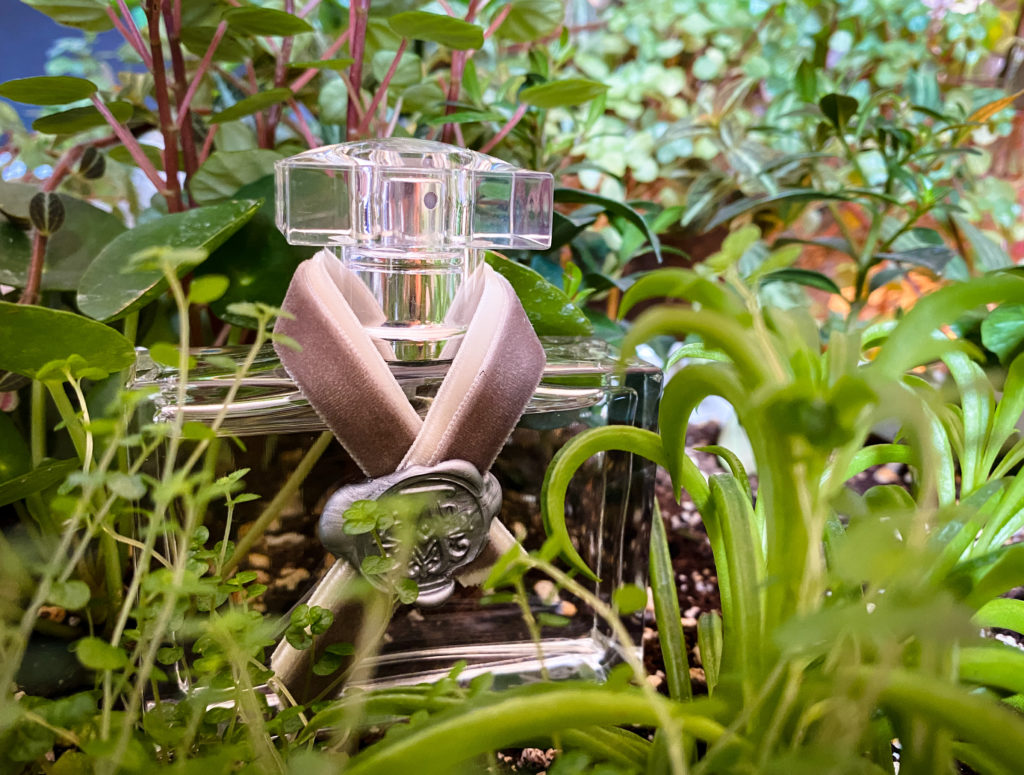 Some that I enjoy are Charles Wong Aurora, M. Micallef Steel Water, Joya Composition No. 6, and Heeley Sel Marin.
I've learned that dismissing a whole genre of perfume isn't a good way to use systems. Admittedly, I still give far more scrutiny to anything aquatic than I do to anything else. I know there is a quality that is often part of aquatic fragrances that I really despise. But my new system for aquatics is to look for that quality I dislike, and see if I can understand the fragrance, if there is something unique about it, if it conveys a new idea to me, or if there are other things that make it tolerable or even enjoyable.
There's some big life lesson in this. Systems are good for efficiency. They are good for narrowing focus. They help to find new things. But when they're used to dismiss or reject without consideration of the merits of whatever is being dismissed or rejected, you end up with really awful, potentially devastating consequences – far worse than just ignoring perfume.